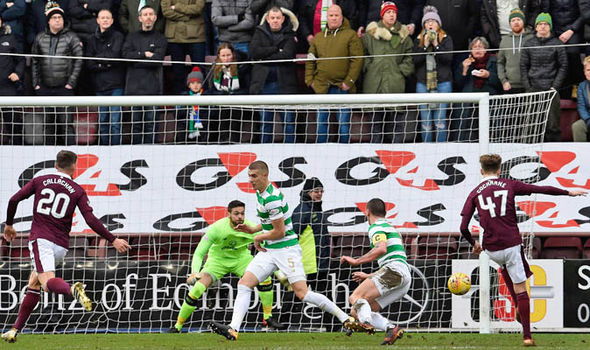 Throw away the Auld Biskit Tin, time to buy quality
The streak is over, the SMSM can rejoice, the people can howl and Celtic fans can look back on a beautiful period in our history.
Now it is time to take stock, not of the streak as a whole but of the remaining fixtures between now and the opening of the transfer window before some serious shopping.
Celtic are in need of a major refurbishment of the backline.
I would suggest that we look to buy a Centre Half that will be here not just for a year or two but would be signed up for the 10 in a row.
The talk about Compper coming to Celtic is pure Auld Biskit Tin, we have made £60 million in Champions League money and shouldn't be fishing about the benches of teams for their unwanted players.
There have been reports that Erik Sviatchenko will leave this window and you would think that would be for £2 million at least, that we are looking at a £1 million deal for Compper is classic Celtic, always trying to turn a buck.
The fans want to see a player who walks into the team and commands a place, not someone who cant do that at their current club.
The next 4 games for Celtic will be vital, we have 2 six pointers vs Aberdeen and Sevco and 2 banana skins vs Partick and Dundee.
We should be looking to win them all and to reassert ourselves as not only league leaders but as leaders by some margin.
When the window opens we must invest and hopefully, the club will go from strength to strength and win the League title and Scottish Cup.
There is no point having a magic unbeaten run without the silverware.
We have been too kind to Sevco and Aberdeen of late dropping points when we should have made them pay, we should be out of sight.
Regardless, we are top of the table and have a better team than either.
It's now time to go and prove that.
---