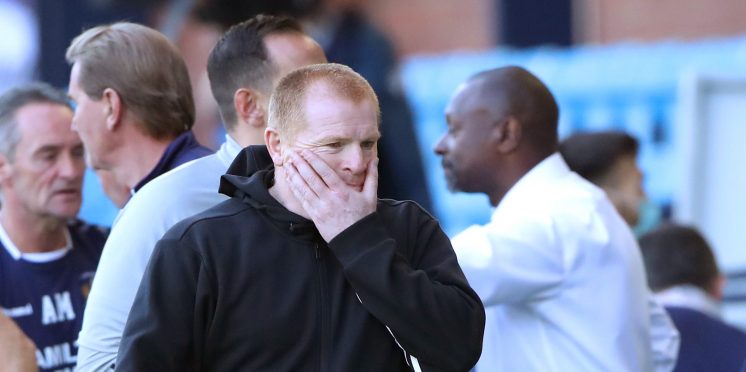 Time for supporters to back Neil Lennon and take a reality check
First of all, I personally was never in favour of Neil Lennon been given the manager's job at Celtic full time, as there has always been a concern on some of his team selections. It is not the first time in his managerial career at Celtic that his team selections have left a lot to be desired as Wednesday night proved. I only really warmed to Lennon since the winter break last season with the new formation of the 3 5 2 which bought us great success.
It is hardly his fault that this pandemic has bought so much uncertainty to the game worldwide. So if we take a reality check Lennon came in after Roger's jumped ship to still take an aging team to another treble. There were wholesale changes needed to that squad to keep the domestic dominance intact. In fairest to him and in many respects he managed to develop a squad and a style of play that arguably was better than the one he had inherited. 
With success comes higher expectations and so making a mark in Europe is a must and after Wednesday's failure there has been a bit of doom and gloom thrown in his direction and his after match rant hardly helped matters. So let's get back to a reality check. 
The champions league is a bit of a closed shop for the strongest leagues in Europe with only 8 places available for the rest. There is no given right for us to expect to walk into a competition where the financial rewards are huge as all teams involved are all looking at the same. Before this starts to look like an excuse to mask over Neil Lennon failings in team selection, we should be winning matches like that on Wednesday, soft goals and missed opportunities again the normal as what seems to happen to us in Europe and needs to be addressed.
We play in a league when we can usually get away with such errors, Europe is not as accommodating. We are blessed that the financial loss should not hamper us too much as we have had brilliant success in our quality of young players we have recruited and developed with huge profit in many of them. 
With this policy in place brings other problems as these nuggets we have will look to move on as we can't compete against the financial clout of the EPL for one amongst others and with a payment structure in place. Even with the financial riches of champions league do we also change our payment structure a question Mr. Lawwell has to address.
Hammond is stuck in trying to offload want away stars for top dollar and replace them with a more established player as he has managed so far and yet there is at least 3 more needed to make the squad complete whilst still trying to fight off the vultures especially for the EPL. So another tough job to undertake. And if he and Lawwell can keep hold of Edouard by getting him to sign a contract extension then that would also be a great success. 
As for Neil Lennon, he is stuck in the middle of a board that wants to generate money to make the finances easier, in charge of an unsettled squad with departures looming. Also he has to get the new arrivals to settle in and gain match fitness in what still is an unfinished squad.
All of this whilst trying to deliver on the expectations of the support to deliver the holy grail of 10 in a row. 
The man is a Celtic icon and deserves respect for his history at Celtic and doesn't deserve all the heat and pressure to go with what he is already under at the moment. In short, he has already been let down financially by the boardroom, we have let many players go but are still haggling over their replacements.
The loss of Champions League revenue is serious but not disastrous, the club is in no peril nor must it sell to survive. The uncertainty surrounding our own players and who comes and goes will continue till October when all this madness will settle down and hopefully everything is in place for us to really stride forward.
And as for all of our hundreds and thousands of expecting supporters, let's show him some faith in delivering want we all want this season and that is the 10 in a row, we are still in Europe but the Champions League can wait till next year, here and now we must support the manager in this the most vital of seasons. 
John Cunningham is a guest writer and his views are his own. If you would like to submit an article then click 'Write for us' then 'article' and follow the prompts.
---