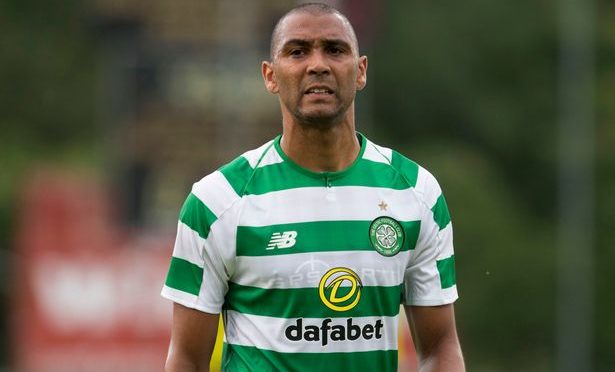 Time to see if Compper is any good, we have paid enough and Brendan's judgement cant be trusted
The most quizzical signing in Celtic's history remains on the outer at Celtic Park having played a little over 80 minutes in the Scottish Cup and yet to be blooded in the Premiership in over a year.
Whatever Marvin Compper has done to annoy Brendan Rodgers he now has a clean slate under new boss Neil Lennon, if he can impress in training and the Development League then he must be given a game during the run in and be assessed.
We have glaring issues at Centre Half and are likely to watch Benkovic go back to Rodgers at Leicester and Boyata would be odds on to sign a Bosman deal with our former manager as well.
With our starting Centre Halves away, we will have to find at least one replacement to play beside big Kris Ajer with European qualification again starting early next season.
Jozo remains a bomb scare who can't keep his elbows down, Hendry isn't up to standard over 90 minutes with a brain explosion almost guaranteed and Nir Bitton is a far better player in midfield where he has carved out a career as a no nonsense defensive midfielder, his displays since returning have been admirable but let's be fair, he isn't a Centre Half.
This leaves Compper on our books, a man who has a wealth of experience in the Bundesliga and is the steady head that is needed to pair Ajer and settle Celtic's wobbly back line, or at least it seems on paper.
Since signing he has merely collected a wage only recently getting a run with the younger lads, he hasn't put a foot wrong since getting a run with the youths and we may well have the defender we need sitting on the sidelines.
Until he is blooded we will never know if he is the quality we need.
There is no point chasing signatures of players to steady our defence whilst having a seasoned Centre Half on our books, hopefully we can wrap up the Premiership quickly and leave a few games whereby we can blood him and see if he has the quality necessary to stay at the Champions.
Otherwise, he must be cut in the summer with any offer accepted or a portion of his contract paid out and him removed from the wage bill.
We can't have passengers at Paradise, but at the same time, we can't trust any of Brendan's judgments anymore.
---