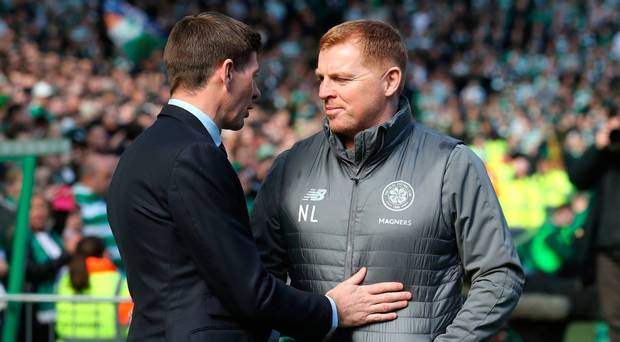 Time to turn the Heat up on Sevco, they are weak and divided
Celtic take on a weak Hamilton team, itself after last years showing was one of the worst teams to survive the drop, had it not been for Dundee FC managing an even worse season they would be down.
We must take full points against this young team and hopefully give some of our new signings full debuts and show us what we have available at Lennoxtown.
More so we have the cushion to screenshot a 6 point gap at the top of the Premiership and Tweet it waiting for the deluded to get their meme stash ready for action again.
Of course it all starts off patter about Torbet, WATP and the omnipresent FTP from a handle with 1690 and a British flag in their name, then it turns to results.
The Peepul are worried, they already know any slip at Ibrox would be a consecutive home game failure, with the possibility of handing Celtic a cushion from which one more loss could take it to 9 points and we are talking about how long Murty will be manager until they Skype some candidates.
Traditionally, teams that lost the fixture in the Oldco era often went into a slump immediately after a derby defeat, the same has been true in the Newco era with Celtic destroying Pedro in a matter of weeks at Hampden and Ibrox.
Sevco came third that year.
Of course, it was Aberdeen who came second and with the Newco due to play them on the 28th in just 17 days, in between is a home match to Feynoord then two away trips to St. Johnstone and League Cup Quarter vs Livingstone, this week's visitors to Ibrox.
I expect them to be the Saints, but Livi is a much better team than many give them credit for, they were safe in the Premiership before Christmas.
In the same time, we have Rennes away, then are home to both Kilmarnock then Partick in the Cup followed by a tricky game at Easter Road.
We have to win all the domestic games at least, set up a Semi at Hampden and maintain and hopefully extend this lead.
Dark clouds are gathering over Mordor, on the 23rd they will be hit for 'many millions of pounds' dotted about there are games they simply can't lose.
It is time to turn the pressure up and show our strength, get the fear about Celtic going again and see how long we can keep this domestic run going under Neil.
We have the opportunity to set our season up here.
---