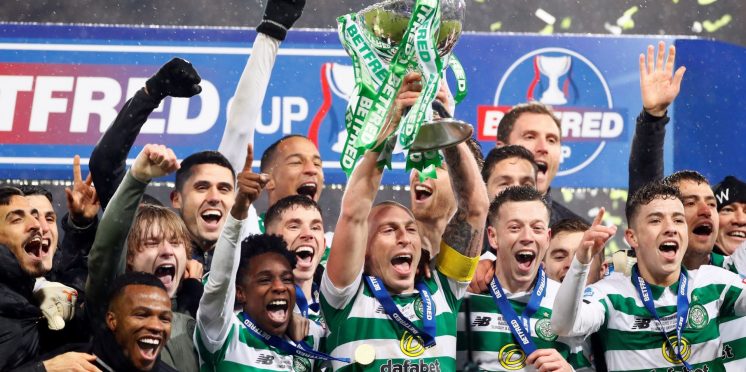 Tom English starts Twitter storm as he takes swipe at 10 in a row
Tom English should seriously stick to Rugby and get over his obsession about complaining about Celtic and the dynasty the club has founded upon the ashes of Armageddon.
Apparently 'up there' and 'match' are the same term in English's mind.
Twitter was less than impressed, you can add your own reply by clicking on the link above, below are some of the better responses from angry Celts.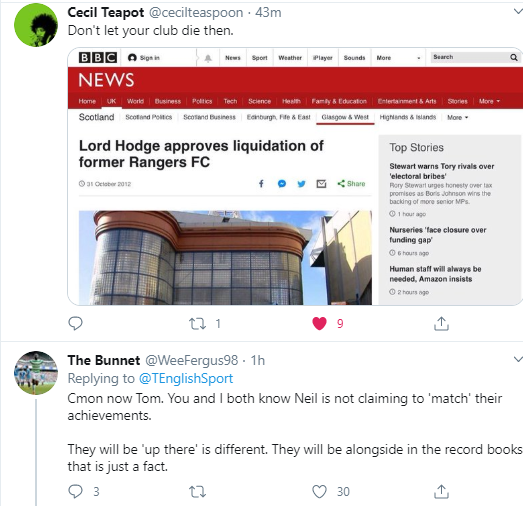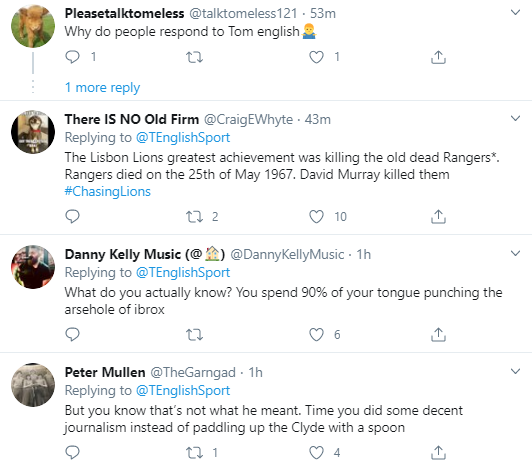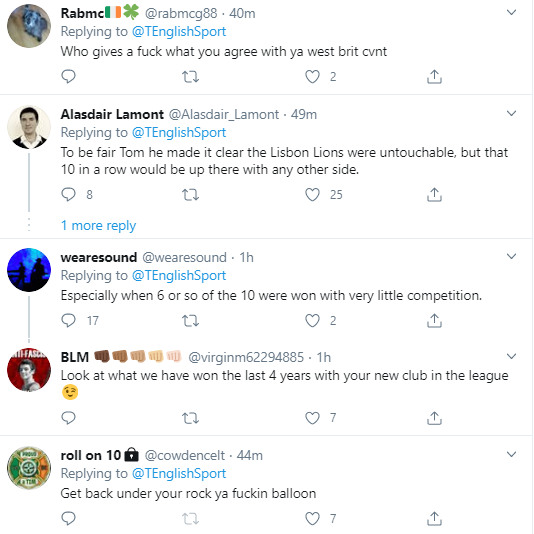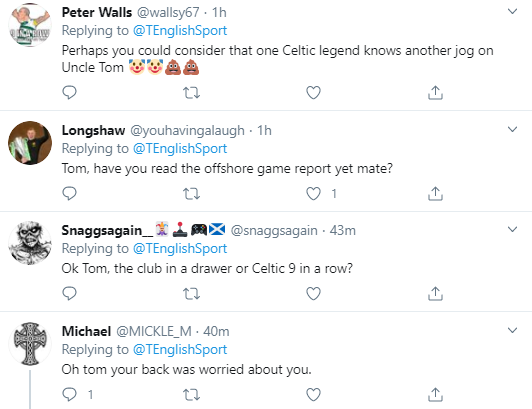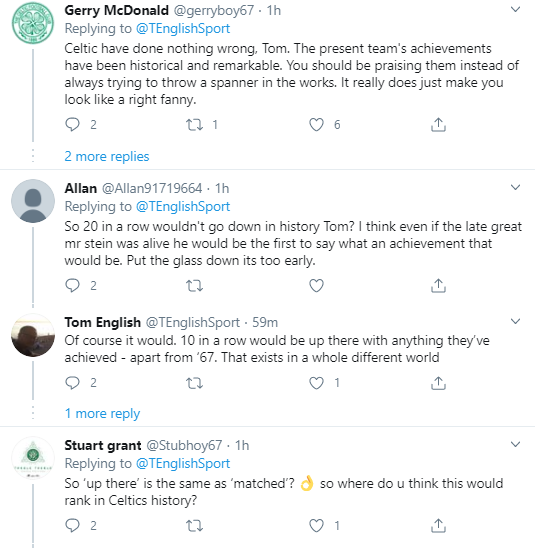 ---