The Onion Bears are back at it, if you see anyone wearing one of these shirts please, just scream BOOOOOOO as it is what the sound of Ibrox was like at full time.
The tifo itself was quite original, you could see there had been some work go into it and the words were clearly legible which is surprising for Bangers fans.
But it is a riddy to come out and ask people to pay money to remember a defeat, we get howled at for releasing a DVD for Seville, they have a cheap T Shirt to remember getting beat at home to Celtic.
It brings up an interesting theory, did the Union Bears think they were going to win and therefore merely pre ordered the shirts at the same time they had the tifo made?
The tifo wouldn't have been cheap, did they hedge their bets thinking that their black shirts and the tifo image would sell?
The evidence of such is that the T shirt has artwork from outside Ibrox whilst the tifo itself is inside, funny how they have them available now, those Alibaba couriers work wonders so they do.
It is almost as if someone was sitting there with a shipping container full of merch thinking, ahhh stuff it lets see if they sell.
Check the comments on this.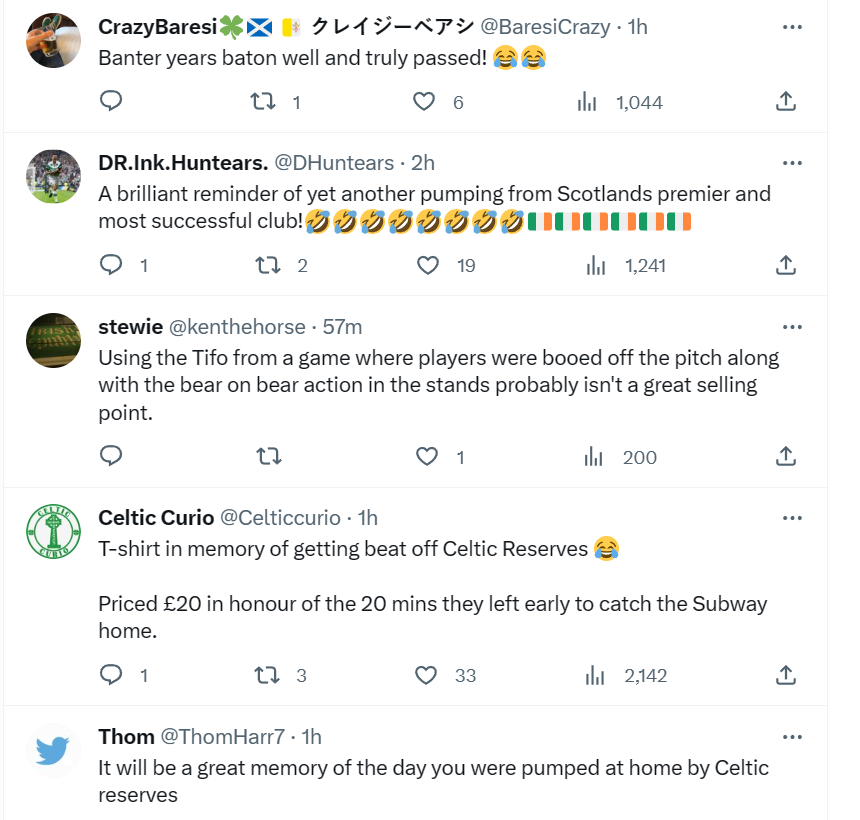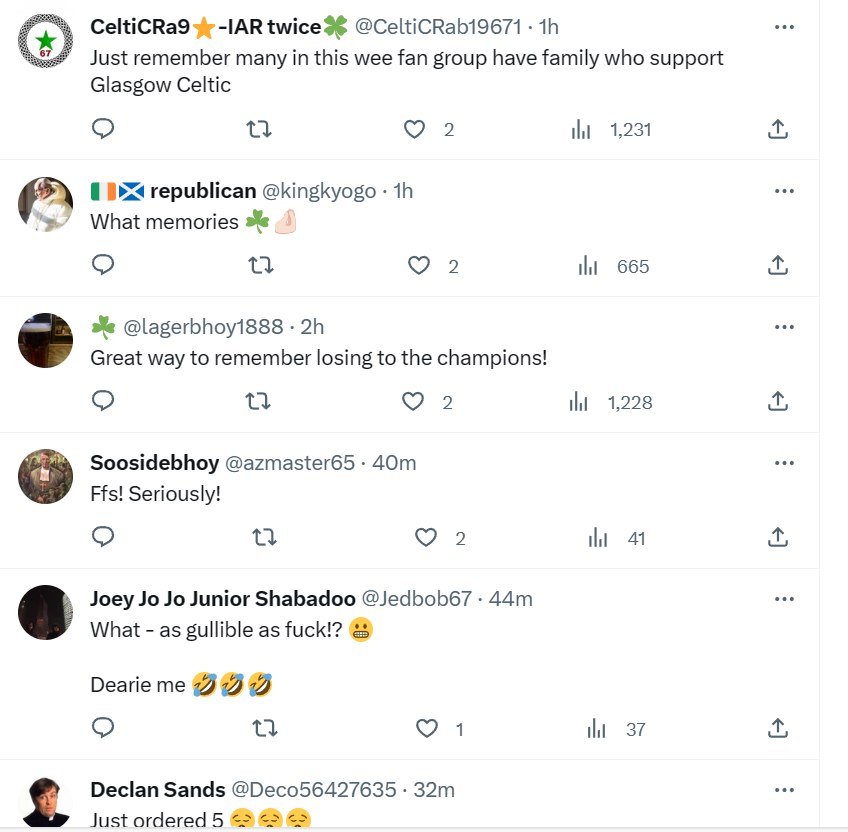 Poor ol Bears can't take a trick, first their party at George Square and now this.