Unseen Green hand flowchart shows how Celtic control SPFL doing the deluded rounds
You have to hand it to Buckfast for creating a product strong enough to melt a man's mind, the deluded have got their hands on crayons again and have links between Celtic the IRA, banks, legal firms and the boards that govern Football in Scotland.
The flow chart is 6 degrees of separation examples whereby you could easily put lines between Rangers and half of the subjects in play.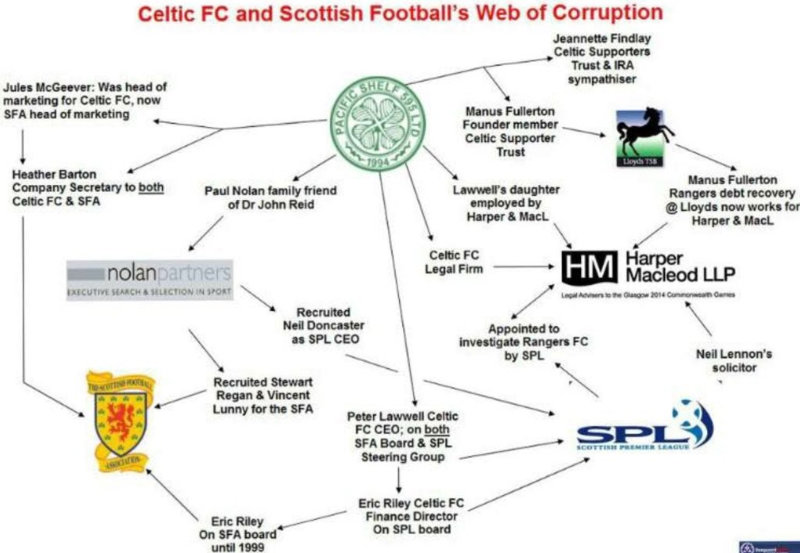 Such relevant information as to who is Neil Lennon's lawyer or who has a family friend are being used to explain why there is a conspiracy and it is all against ra Peepul.
It seems that shipping four or five goals per game vs Celtic was the fault of Harper MacLeod or Nolan Partners or maybe Llyods bank who collect the considerable debts of the current Ibrox team.
Their logos have a lot of fancy lines pointing to them so it must be true.
In truth I find it amazing that people so dense can somehow pin together a conspiracy this fantastic, it really does boggle the mind.
---