I am not a Liverpool fan, never have been and never will be but there are times I understand why so many fellow Celts have tried to convert me.
Booing God Save The Queen at the national stadium in her Prince Andrew… I mean some form of steel jubilee is quality patter from the Scousers.
Chelsea fans didn't see the funny side of it and were yelling and screaming as the below video shows.
Celts were on hand to have a laugh among the Chelsea fans who were raging.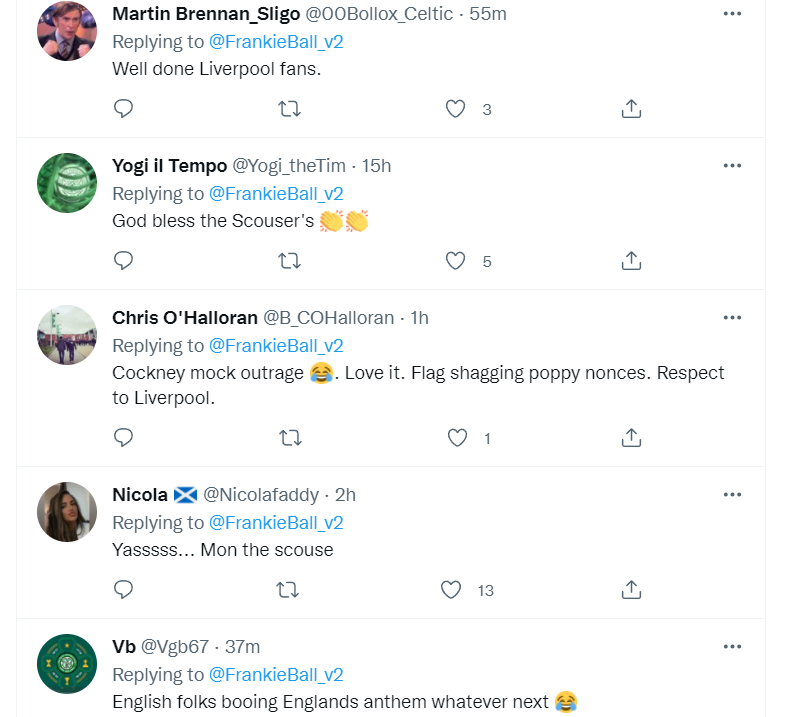 Even Everton fans were supporting their city rivals.
Liverpool won the game 11-10 on penalties with Kepa coming on for the last couple of minutes and then kicking the ball halfway to Dover for his penalty.
Tragic when the blues brothers lose a final, almost as bad as dropping 2 goals to draw at home.