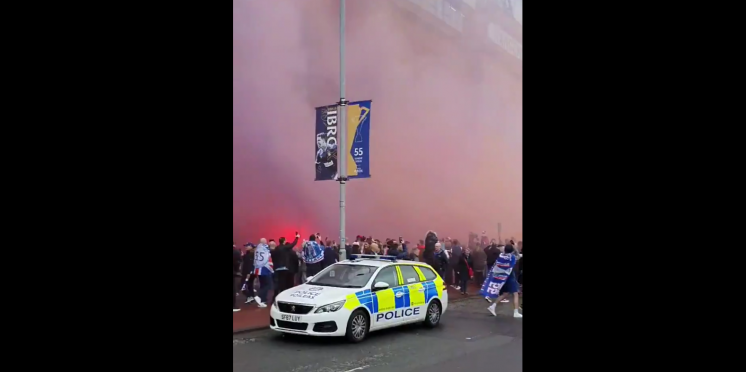 Video: Carnage at Ibrox as fireworks and flares greet players as police do nothing
The police are standing by watching Ibrox Covidiots take over the streets with flares and fireworks exploding around the team bus as it arrived ahead of the match vs Aberdeen.
The video shows hundreds, possibly thousands of people congregating illegally and the numbers are set to grow before an illegal march heads for the city.
As the police do nothing, Glasgow remains in Tier 3 restrictions with many angered at the slow progress in lifting of restrictions.
Unfortunately, some people are wrecking it for everyone and those tasked with upholding the law are clearly visible doing nothing.
---