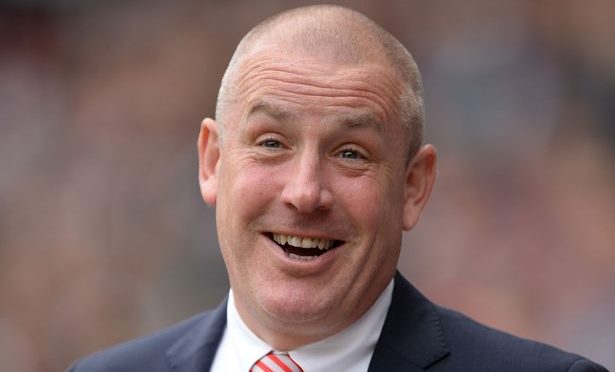 Warbo's plan to stop the 10 and save the Shame
"He wears a Magic Hat" was the cry once upon a time before Joey looked at the floor, Moussa hit a perfect hattrick and a coffee machine went missing from Sir Minty park.
The rest of course is history, the going for 55 hashtag that was blaring after The Rangers beat Celtic on penalties shortly before getting Hibs off their 114 year losing streak is the stuff of legend.
Since finding out he had resigned, Warbo has been in the news from time to time about his former club, today was no different as he suggested that Celtic and the Newco move to the nether regions of English football in the coming months.
"I'm trying to find solutions, because I think the financial situation is really going to hit people very, very hard.
"In the next three to six months, if we're not careful, we could indeed lose a number of names that have been established for decades.
"And that would be a tragedy for the game.
"If there was an opportunity for them to come in at the second level or the third level I think Rangers and Celtic would take it because they'd see it as a route to the Premier League.
"I think the English clubs would see two magnificent football institutions come down into their competition.
"Come bottom of the Premier League and you win £100million, when Celtic won the title I think they got just over £2million."
For starters Celtic isn't a club that plays in second and third tiers, we have never been and never will be a lower league club.
Secondly, Rangers are not a club that has even survived one decade, he of all people must know that, if they die again they will just pretend it didn't happen and call everyone a bigot for trying to explain what the word liquidation means.
As for the money, by coming down to the 3rd level of English Football we blow away any chance of playing in Europe in reality for years and years to come, we will lose our squad and need to rebuild.
That isn't to say the expense for supporters, it is one thing for us to be in the Premiership and offer glamour away days, it is anther altogether to ask our fans to travel 23 times a year to clubs no one has heard of often midweek in the hope of seeing us rise a level.
This plan is not for Celtic, it is for Them, we do not need to leave to survive, we are not worried about the next "three to six months" of our existence.
If England wants us in its league and it has repeatedly blocked us, it can ask us if we want Man U or Liverpool for our first home match and Schedule Arsenal or Chelsea for our first away game.
---