The People are raging as usual when a Green team comes along and beats them.
Hibernian have beaten them in their last 3 games and Celtic have won 5 of the last 6 matches with a dodgy draw at Paradise the only blemish.
The bile and hate speech that were in plain sight across social media yesterday are one thing, attacking supporters on their way back home is another.
Such heroism from Ra Peepa throwing missiles from behind a fence with your face covered up.
Somehow I don't think this will see much said about it in the SMSM.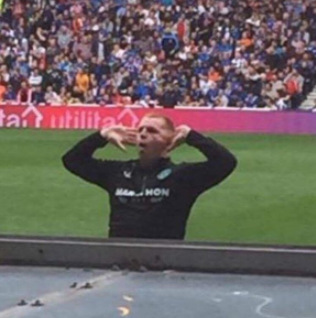 I think this man will be the target instead.