The recent death threat on twitter received by Leigh Griffiths is nothing short of a disgrace. The fool who has tweeted this threat be it hollow or real should know how Celtic's stars have been attacked in the past. Neil Lennon and Niall McGinn of course were mailed bullets by Loyalists from Ulster back in 2011. The idea that Roman Catholics could represent Northern Ireland and play in Hoops was too much for some.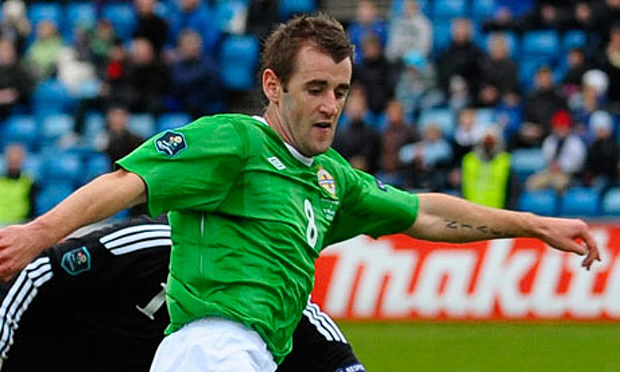 Niall McGinn was mailed bullets along with Neil Lennon.
This of course came on the back of a street attack in Glasgow which left Lennon needing treatment in hospital. There were also threats by the LVF before he was due to captain Northern Ireland in a friendly against Cyprus at Windsor Park, Belfast. The most public hate attack however was when a Heart of Midlothian fan jumped the fence, called him a "Fenian Bastard" and proceeded to hit him unawares as he managed Celtic.
"Not sectarian" merely enjoying the football and dark places like West Glasgow are to be avoided.
Now as Celtic's lead has been cut to just a point; albeit with 2 games in hand it is clearly too much for the deluded to see their records tumble and "Jark" has decided to take things into his own hands. Unless Jark is 43 years old, we can assume that his twitter account is in honour of a dead football team now known as RFC 2012, as that's when they died.

You can already hear the excuses that will be made by Ra Peepul, wee Jark had a had a few beers, he was singing up the Sevco and got carried away. Well time after time this behaviour is being brought to bare on our key players and manager. We fans of the famous and glorious Glasgow Celtic do not stoop to such levels. I await Strathclyde polices lip service to the incident, followed by no real action.
Its what we have come to expect from THEM.