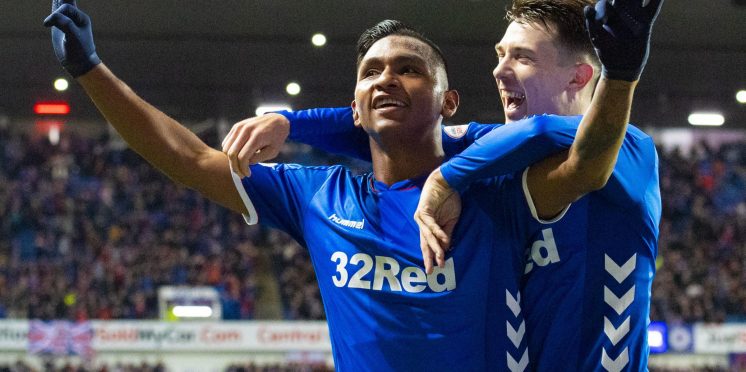 Watch video of Morelos diving against Ross County, abysmal refereeing continues.
Penalty to Rangers, it is becoming a very common theme as the Newco continue to receive a piggyback week after week from the penalty spot.
Tavernier is very good from the dead ball and is going to be worth many points to the Newco over the course of the season simply due to the sheer amounts of penalties the 8 year old club gets week after week.
The penalty below is a joke, last week Madden refused to call one against Kamara for smashing though a Motherwell player, today Alf trips over his ego and they point to the spot.
You decide.
---