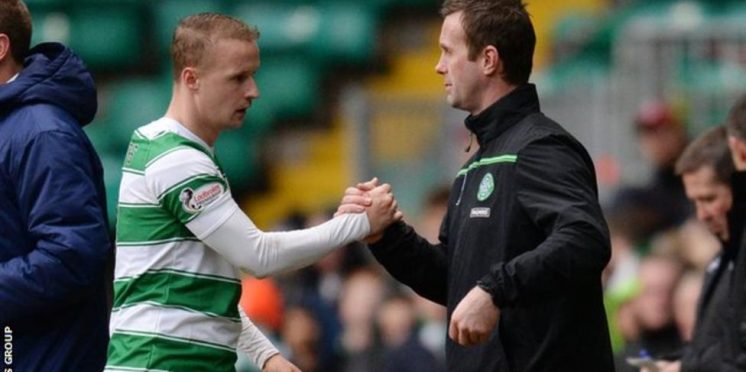 Yesterday Celtic beat Ross County and banked 3 hard earned points. The way we grafted to the win was hard on the eye but kept up our title charge. However this grafting is inherently flawed, how can we expect to qualify for Europe if we are packing the midfield at home against a team like Ross County? The names absent from the team sheet made more sense than most of the players on it.
Where is Scott Allan? Why doesn't Kris Commons start every game when healthy? Why are we playing two holding midfielders in Biton and Brown at the same time? Why is Johansen still in the team and why is he ahead of Rogic? If James Forrest is to be a perennial substitute why don't we sell him? How long do we wait until Carlton Cole gets a run in the team? Patrick Roberts is valued at 12 million pounds but plays for our Youths when we desperately need some inspiration.
A child playing Fifa knows how to rotate their squad better.
This football will not get us into Europe, think of a team which is smaller than County that we could conceivably play? Maybe a team in the first round of qualifiers in the Faroe Islands or a trip to Andorra? What teams are on par with the Dingwall team that play in Europe? None come to mind? Join the club.
Celtic have an array of riches that do not even make our bench. We are playing a structure that is not merely hard to watch but hard to understand. One striker upfront, two holding midfielders, Johansen, Boyata and Gordon are still in the team regardless of how many mistakes they make. It is mind boggling.
On a brighter note Erik Sviatchenko looks the real deal and if Simunovic would ever be fit to play, we could have ourselves a decent centre back partnership. Tierney continues to impress and with Lustig on the right we may have the beginnings of a decent defence. The midfield doesn't need any players being brought in, they merely need to be selected with intent to attack and not clog and stifle.
And Leigh Griffiths, well what can you say about the man other than if he weren't at the club we would be lucky to come third. 30 goals and counting is an amazing achievement and coming after a tumultuous week all that can be said is it shows the true professional he has become. Lets hope he doesn't go down with an injury, or the bookies will go into a frenzy. We need him fit and healthy and with another goal scorer off his shoulder, but even if we bought a proven goal scorer like Stokes, Cole or Commons; Ronny wouldn't play him anyway.
---