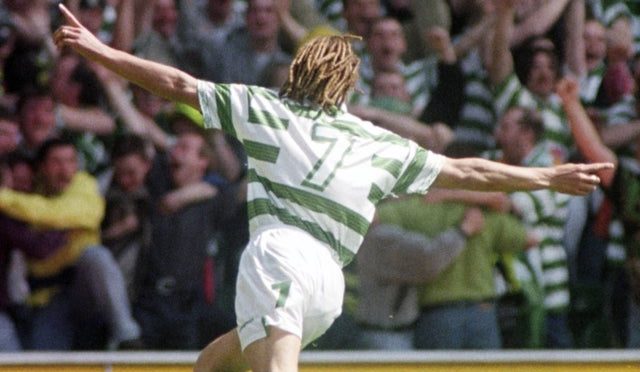 With Duff gone, is it time to bring Henke home for the 10?
Henrik Larsson hasn't been the best manager in his career, some players just do not make the adjustment to the pressure of controlling 11 men, however with that job belonging to Lenny and with Kennedy the brains trust, the job of explaining their decisions and laying down the law which was what Damien Duff did at Celtic should fall to a man respected and obeyed, none would be better than the King of Kings.
I know what people will say, that we shouldn't even risk his legacy, not allow him to become as McCoist has become with them and I understand that, but I have faith in Henke and in a role that wouldn't put undue pressure on him.
[poll id="29″]
Duff essentially pulled out a clipboard and pointed at what needed done, instilled the player with confidence and made sure the Gaffers message was received and accepted.
Who better to fill this role than Larsson?
The man that stopped the 10 could well have a role in winning it, we need a new member of our backroom staff, one who would be a team player, be well respected, listened to and admired by everyone at the club from the CEO to the players to the fans themselves.
I can't think of anyone I would prefer to see by Lenny's side, maybe Mjalby or Thompson but both left in circumstances unknown, with the loss of Duff we need a member to our coaching team who can both instill belief and also follow the Gaffers instructions.
Henke can do the first, if he can sign up for the second, then well, why not sign him up?
---